Online music concert inspires article for The Phycologist, No.99, Autumn 2020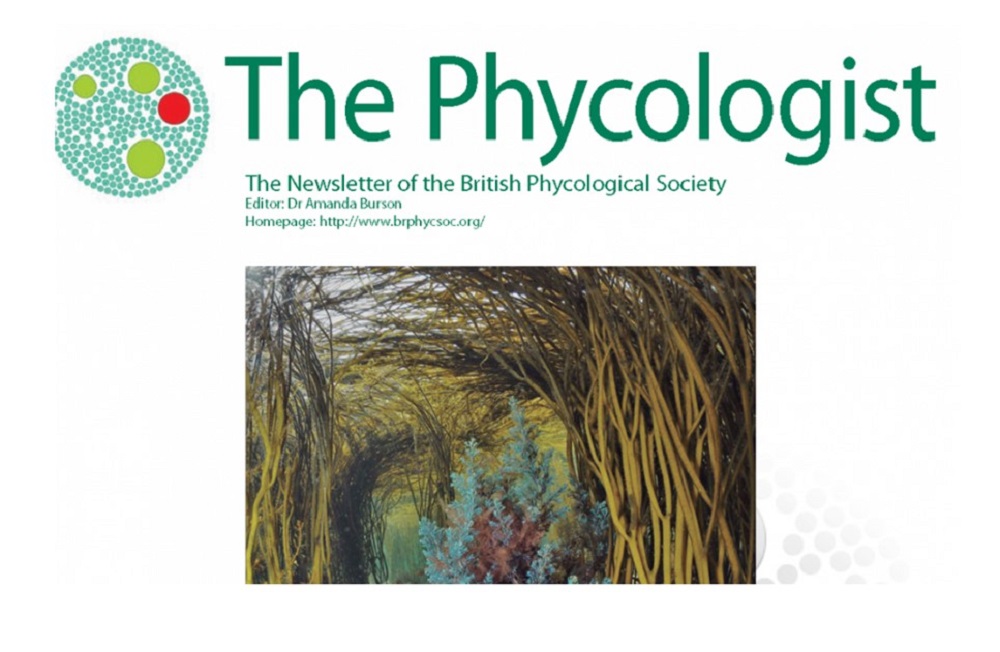 In Lockdown 1, I collaborated with the Victoria Gallery & Museum (VG&M) to create a relaxed concert to reach out to their audience amidst the height of the pandemic. Blending music, painting, botany, poetry and film, Time was away and somewhere else, gently explores the work of Dr Margery Knight, phycologist, artist and botany lecturer at the University of Liverpool.
During the summer, The Phycologist, the newsletter of the British Phycological Society, asked if I would submit an article based on the research behind the concert for publication in their autumn edition. In response, I found myself penning the opening paragraph.
A woman of influence whose world straddled the scientific and artistic, this is Margery Knight remembered: phycologist, botany lecturer, painter and a life study in the art of resilience.
The article considered Knight's contributions as a phycologist, academic and artist as well as her own inner landscape – the tools she used to live with strength and resilience. It concludes by drawing a line between a prize day speech she gave in 1944 to the VG&M's relaxed concert in 2020. Although many decades apart, they both offer a tool to find calm and build resilience:
Form an art gallery of mental pictures and fill it with 'the amusing incidents of your life'. When life gets tough, visit the art gallery, 'it will help.'
As Europe heads into Lockdown 2, the article is published and I find myself once again in the company of Dr Margery Knight. And for that I am very grateful.