A New Beginning: Poetry Recital – 15 May 2021 at 17:30 – Live on Zoom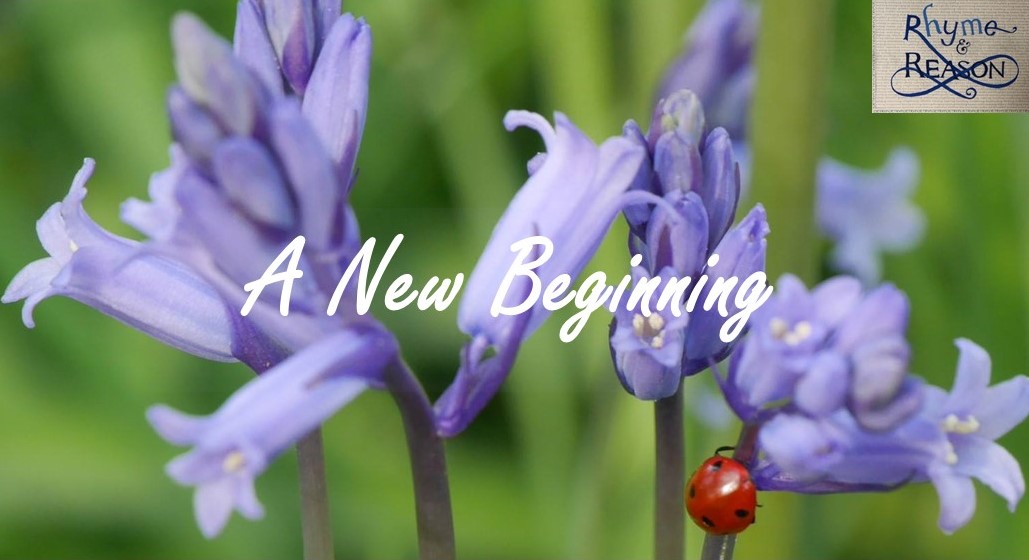 Rhyme & Reason present A New Beginning, a celebration of seasonal verse for our times.
As our countryside and gardens uncurl into spring, so too do our villages, towns and cities. Join us as we step out and celebrate the fresh blooms of a new beginning. Featuring poets from Emily Dickinson to Brian Patten and Jane Austen to Walt Whitman – you'll be in terribly good company.
This is a free event. We invite a donation to the Samaritans. If you would like to make a donation, click here.
Rhyme & Reason is a professional performance poetry ensemble.
Performers: Louise Ashcroft, Louise Bangay, Jeryl Burgess, Rufus Graham, Catherine Harvey, Maggie Lovell, Sue Moore, Annabel Mullion, Peter G. Pearson, Lesley Stone, Lizzie Tranter, Elaine Wallace.
Directed by Catherine Harvey