The alternative entrance to Narnia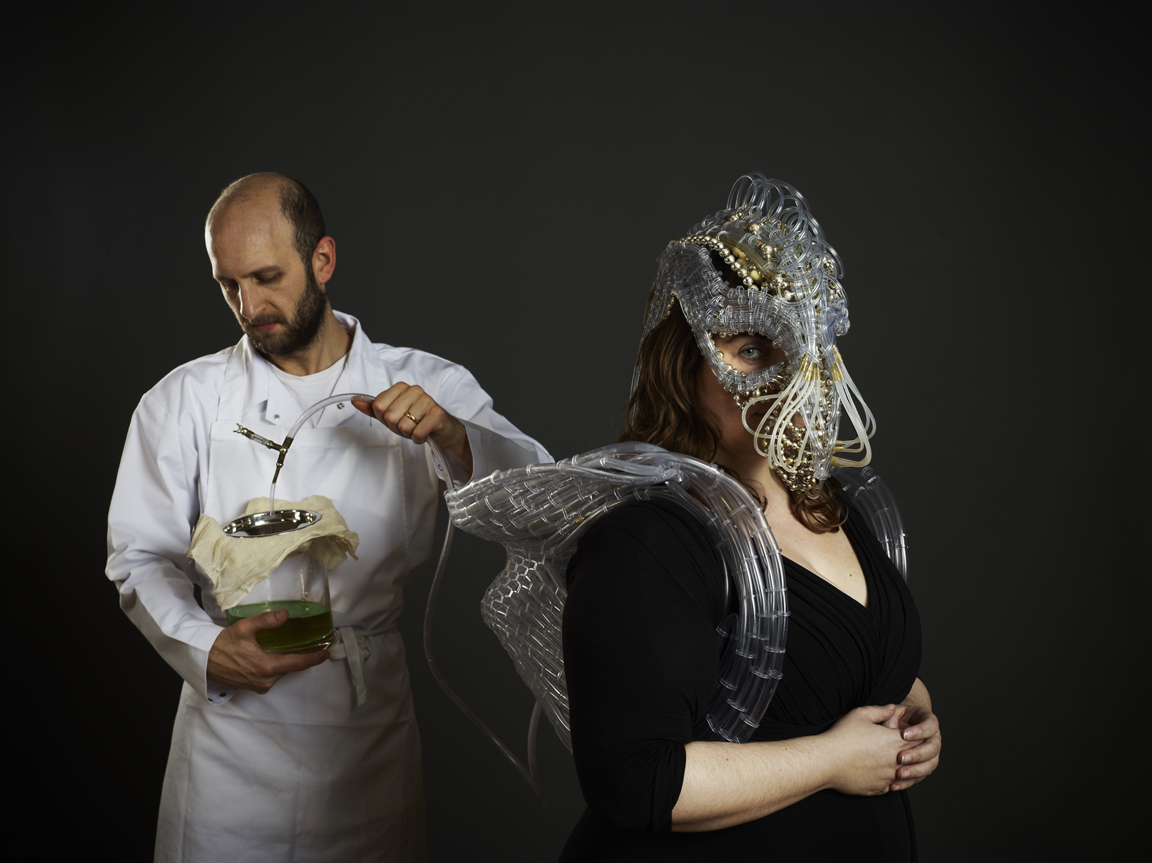 The six steps to creating an operatic character.
The Algae Opera is a micro-opera that required the creation of a character living in a future world.  Rather than rocking up to the rehearsal to scour the score for clues, we built the future state and character in the rehearsal room from scratch.
In 2012, as we stepped through the design thinking process, I found Uta Hagen's six steps to building a character absolutely invaluable as a framework to check in with, particularly when ideas were taken through fast cycles of iteration.
If you'd like to find out more about this approach, or are looking for a framework to help anchor character devising, now's the time to grab a well-frothed latte or a perfectly brewed cup of tea. This framework guarantees a 3D character if you let the design go all the way to your feet.
1. WHO AM I
What is my present state of being?
How do I perceive myself?
What am I wearing?
2. WHAT ARE THE CIRCUMSTANCES
What time is it?
The year, the season, the day, at what time does my selected life begin?
Where am I?
In what landscape, city, neighbourhood, building, and room do I find myself?
What surrounds me?
The immediate landscape, the weather, the condition of the place and the nature of the objects in it?
What are the immediate circumstances?
What has just happened, is happening, what do I expect or plan to happen next and later on?
3. WHAT ARE MY RELATIONSHIPS
How do I stand in relationship to the circumstances, the place, the objects, and the other people related to my circumstances?
4. WHAT DO I WANT
What is my main objective?
What is my immediate need or objective?
5. WHAT IS MY OBSTACLE
What is in the way of what I want?
How do I overcome it?
6. WHAT DO I DO TO GET WHAT I WANT
How can I achieve my objective?
What's my behaviour?
What are my actions?
References:
Uta Hagen's Challenge for the Actor, p134. For more information about the six steps and Uta Hagen's methodology, click here
This blog post is an edited version of the original article written in 2012 and posted on my singing journal, Current Song of the Day The edits are updates to historical references (the premiere date), a few bits of grammatical tidying up and updated website links.
Next steps…
Explore the music concept behind The Algae Opera: Sitting next to the future
Find out more about the opera's protagonist, Evalga: Made for Life
Explore the After Agri project from the artist's point of view: BurtonNita